Damon braces are self-ligating appliances that are fitted in the same way as traditional metal braces. But instead of having brackets that tighten and adjust the braces regularly, Damon braces use a slide mechanism that attaches wires to brackets to move naturally with the teeth as they realign. This makes them more comfortable, better looking and able to provide strong results in a shorter time.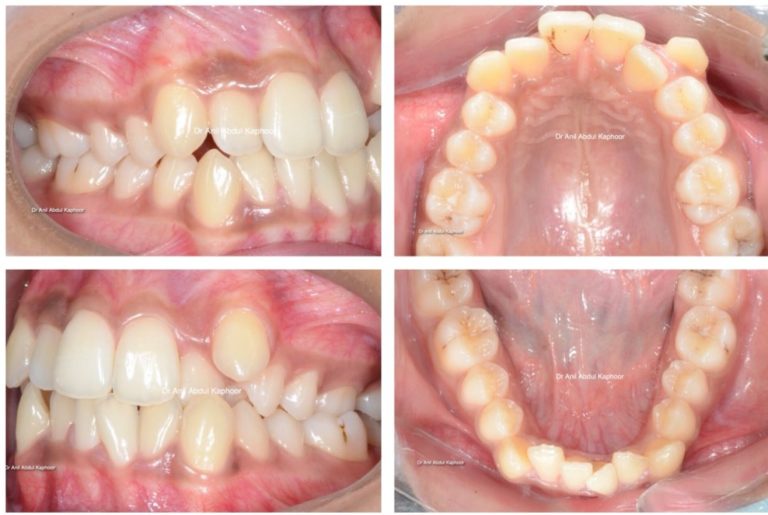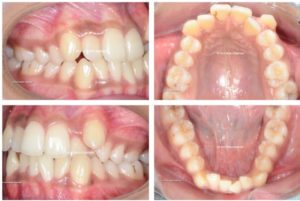 Pre-Treatment
These braces use a different method for moving teeth into the right position. The braces are attached to memory wire that connects slide brackets without the pressure that traditional elastics often produce. They are then set to move your teeth gradually, tightening over time. The process uses less force than traditional braces, which often require supplemental treatment through tooth extractions and palatal expanders.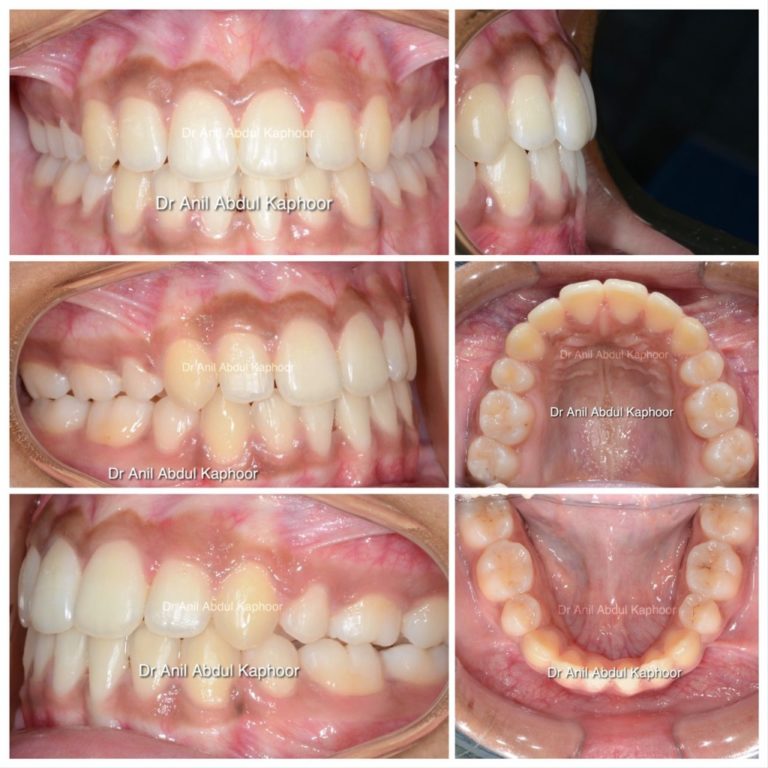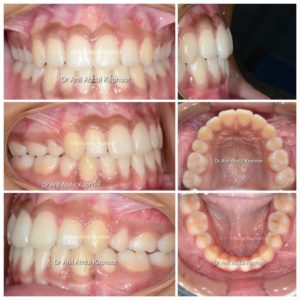 Post -Treatment
Save Movement:
Damon Braces work quickly as compared to traditional braces while still being safe
Damon Braces use forces which are more gentle than the traditional braces
With Damon Braces the level of discomfort is very little as compared to traditional braces
Shape memory wires are used to guide your teeth into the desired position.
Advantages Of Damon Braces
Better Oral Health: Straight teeth are easier to keep clean with brushing and flossing as compared to non-align teeth.
Improve Confidence: When you know that you have a mouth full of straight teeth, you smile more often which boats your confidence.
Aesthetic Appeal: Properly align teeth also improve your facial structure.
Easier Speech: With straight teeth, you will feel confident while going for interviews as well as for the public speaking as well.
Increase comfort: Once the teeth are aligned correctly, that may reduce the issues like headache and TMJ (temporomandibular joint)
Discreet look: during the process when you have Damon braces on, you can opt for transparent Damon Braces for a clear look.
Oral health: Damon Braces are easy to clean so that you don't have to sacrifice your oral health.