New Patients
First Visit
Welcome to Dr. Paul's Dental Clinic, the premier dental care centre in Dubai.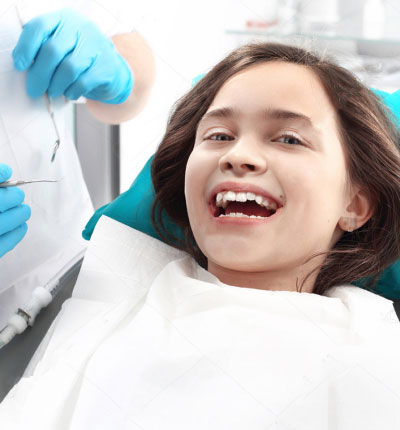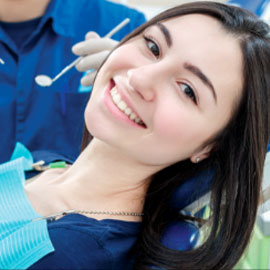 If you are a new patient at Dr. Paul's, let us assure you of our total commitment to providing you and your family with expert dental care. We understand that some of you, both adults and children, might be anxious or afraid of the dental chair. At Dr. Paul's Dental Clinic, we will take you through each and every step of the procedure, reassuring you and your child of your safety and care.

We have state-of-the-art equipment and a team of experienced dentists to treat all your dental conditions with the utmost care, thereby bringing you a cheerful smile. Further, an intraoral camera is used to make consultation more interactive and to demonstrate to you any existing and developing problems.
What you can expect on your First Visit to Dr. Paul's
01
A review of previous dental history
02
Complete Oral Examination by a skilled dentist
03
Dental X-ray including Panoramic X-rays to detect hidden cavities
04
Identification of problems with the help of an intraoral camera
05
Discussion of treatment options and procedures
06
Finalization of optimal treatment plan best suited for your condition
07
Answering any doubts you have about your dental needs
08
Information about the billing procedure
We are pleased to inform you that our clinic is accredited to the majority of the insurance providers in Dubai, thereby making your billing procedures simple and hassle-free.
Call us today at 04 3575783 to book your appointment
Dental Insurance in Dubai
We accept all major Dental Insurance Plans. At Dr. Paul's Dental Clinic, we very well understand that paying for a dental emergency or even a regular dental checkup can be hard on your pocket, at times.
Read More
About Us
Dr. Paul's Dental Clinic is a premium, multi-speciality dental clinic in Dubai where all types of dental care are offered to bring you a healthy smile. Our dental clinic near Movenpick Hotel in Oud Metha is one of the top locations for Dubai residents to turn up for a radiant and healthy smile.