Porcelain crowns play an important role in cosmetic dentistry. Made of high-grade ceramic composites, ceramic crowns are man-made lookalikes of natural teeth. They are used for teeth restoration as they not only restore the shape and size of your natural tooth but also its function, appearance, and confidence.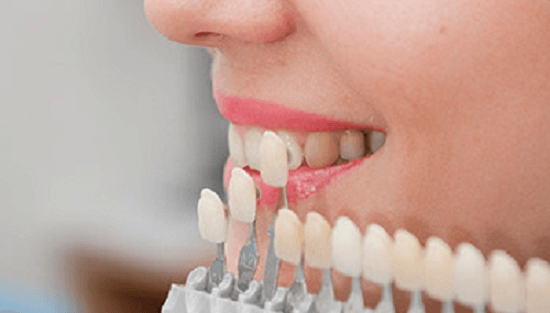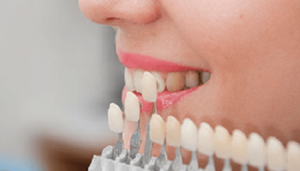 Why do dentists recommend a dental crown?
Dentists recommend a dental crown for one of the following reasons:
Post root canal treatment, so as to protect and strengthen your tooth
To cover up your discolored tooth or filling
As a barrier for sensitive, broken, or chipped tooth
During dental implants
For aesthetic purposes
In case of huge fillings when filling fractures we recommend inlays, onlays, and crowns
In some cases, they might recommend porcelain crowns right away. These are:
When your fractured or chipped tooth happens to be the one in the front row, and
When you want something that matches the color of your adjacent teeth
Porcelain crowns basically come in two varieties: All-Porcelain and Porcelain with metal. As their name indicates, all-porcelain is the pure, unadulterated form, whereas the latter is supported by a metal structure.
Advantages of porcelain crowns
Looks like a real tooth, in terms of color, size, and shape, hence an ideal replacement option for front row teeth
Since it is made of a ceramic mixture, it can be moulded to form your original tooth. Their ivory shade has a colour that's similar to that of your natural tooth.
Used for cosmetic dentistry treatments as less reduction of tooth structures is required in case of full ceramic crowns
Helps save your tooth structure
Helps improve and correct bite
Unlike metal crowns, they are non-allergic (If metal crowns are chosen, then go for nickel free crowns as they don't cause allergy)
Disadvantages of porcelain crowns
They are brittle and can break or chip off upon impact
Over time the metal stem of the porcelain-metal crowns becomes visible
Porcelain crowns are not very strong, hence it might not be an ideal replacement for molars
They are less durable than metal crowns
They are quite steeply-priced
Porcelain crowns can abrade opposing natural teeth.
How to take care of your porcelain crown?
Once fixed, a porcelain crown stays in your mouth just like any other tooth. In the course of time it will wear down and you'll have to get it replaced with a new one. However, these pointers can definitely increase their longevity.
Regular brushing, flossing, and mouthwash
Abstain from smoking and using tobacco products as this can cause teeth discoloration
Avoid chewing hard nuts, candies, etc. with your new crown
Visit a dentist for teeth cleaning when there is a color dissonance between the crown and the rest of the teeth
Porcelain crowns are likely to get broken or chipped off, in which case you should pay a visit to the dentist.
Use a mouthguard when playing contact sports
Getting a porcelain crown installed is a two-visit process. During the first visit, your dentist shapes the tooth and takes a vivid impression of your affected tooth, which is then followed by the fixing of a temporary crown. The impression is then sent to a dental laboratory for making a suitable permanent crown for your tooth. On your second visit, which is normally scheduled after one week, the crown is fixed on your tooth structure. There shouldn't be any recurring pain or discomfort after getting a porcelain crown installed. However, if you feel any sort of pain or inconvenience, contact your dentist immediately.